Moonshine 4.3%
Our flagship beer, multi award winner and Champion beer of Yorkshire 2012 A beautifully balanced pale straw-coloured premium bitter. Distinctive floral aroma, leading to a predominantly citrus taste, with grapefruit and lemons to the fore. A quenching bitter finish. Our most popular beer!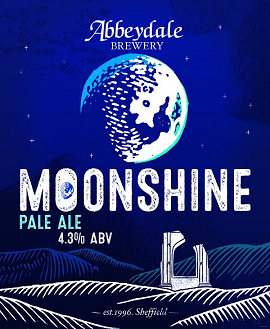 Deception 4.1%
Just so good, it turned into a regular. A multi award winner, including Champion beer of Sheffield 2011. A pale beer, made with fabulous Nelson Sauvin hops. Aromas of elderflower and grapes. Strong citrus flavours, especially grapefruit. Long lasting bitter finish. Very refreshing and packed full of flavour.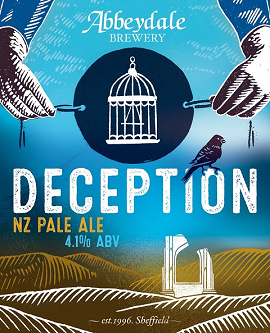 Absolution 5.3%
A deceptively easy-drinking strong beer, subtle and easy-going, fruity and gorgeous.
Mid-straw coloured beer with aromas of tropical fruit and mangoes. The beer is sweet all the way through, balanced by some bitterness at the finish. Flavours are fruity with toffee apples and bananas. A clean tasting beer, sweetish but not cloying.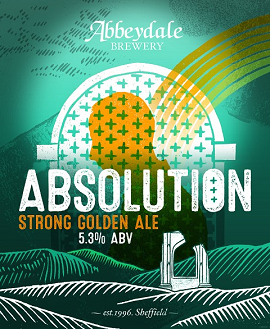 Daily Bread 3.8%
Brewed to satisfy the traditional English bitter drinkers in our own pub, ideal for those in yours.
A classic copper coloured English bitter. Well-balanced, copper coloured beer with malty flavours and a smooth bitter finish. Subtle hop characteristics from traditional Fuggles hops.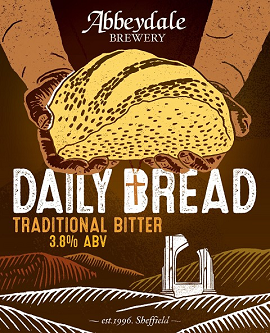 Black Mass 6.66%
Very dark ruby ale with a rich, creamy head. Aromas of dark chocolate, coffee and burnt toast. Full bodied and warming with strong flavours of bitter chocolate, fruitcake, raisins and hints of cherries. A lingering bitter finish.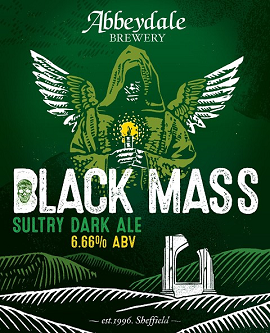 Heathen 4.1%
Keg Craft Beer
Formerly known as Mosaic, this wonderfully refreshing pale session beer showcasing the marvellous Mosaic hops from America. Bursting with tropical fruit flavours and a pleasant citrus bitterness. Just in case there wasn't enough in the initial brew, we have dry hopped with even more Mosaic for good measure!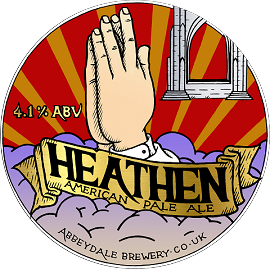 Abbeydale's craft beer cans can always be found in our bottle fridges on all of our bar packages.
Voyager #6 – 5.7%
Ekuanot, Galaxy and Cascade
#6 takes us on a global hop voyage. Unfined so all the resinous hop character can shine through, expect bold tropical and citrus fruit flavour coupled with a resolute bitterness to start you on another voyage of hop glory!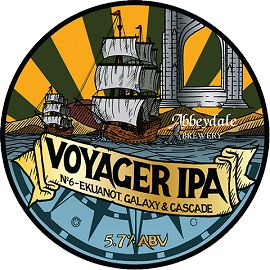 Fancy one of Abbeydale's specials on your bar?
We can place any of Abbeydale's ales on your wedding or event bar. The regulars you see above are always available.
If you're feeling adventurous then please click the button to be taken to Abbeydale's specials in cask.
Please note that these selections may not be available for your event date.