Hasland Village Hall
Events At Hasland Village Hall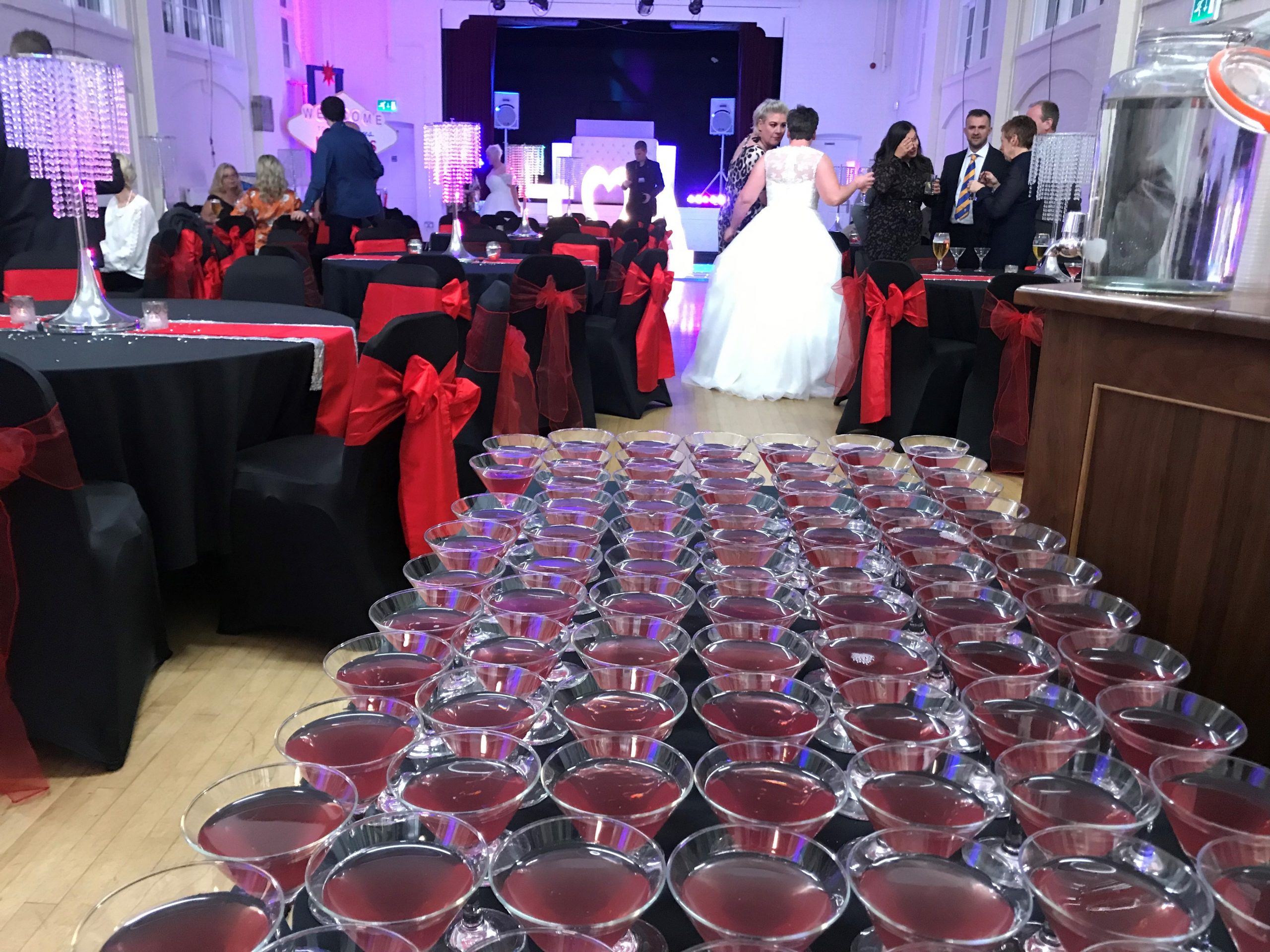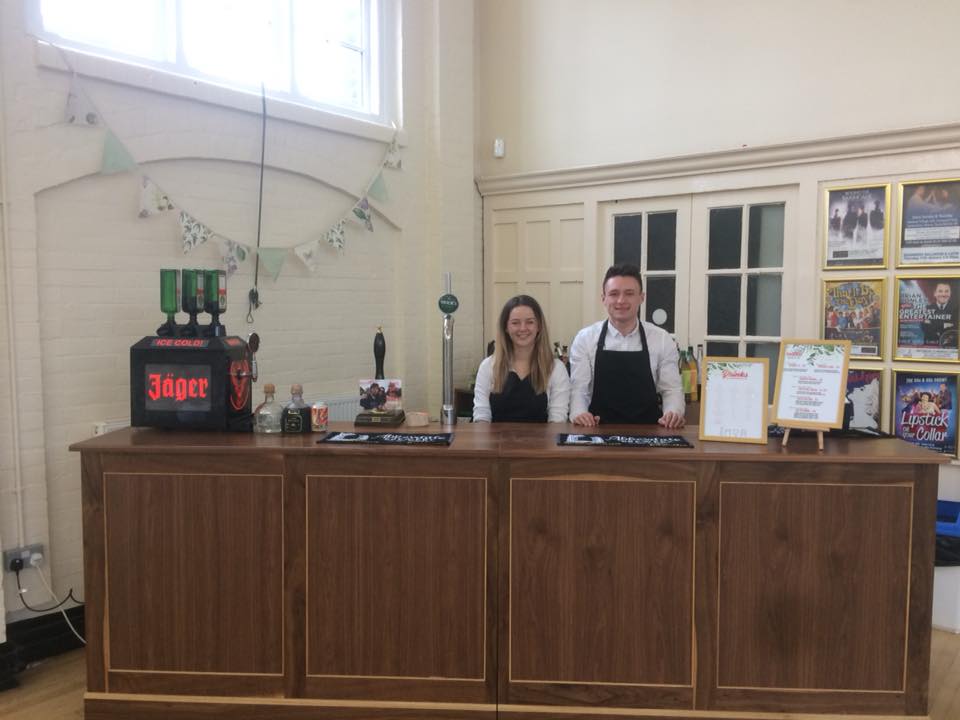 Hasland Village Hall Wedding
Joanne & Anna
Congratulations Joanne & Anna and thank you for having us at your Vegas themed wedding.

Joanne & Anna made full use of the amazing room with a full Vegas theme makeover. This was complete with photobooth, impressive DJ set up and a full sized roulette wheel (we didnt have much time inbetween cocktails to place a bet however).

We worked closely with Joanne & Anna to make sure our drinks menu reflecting their guests tastes.

This resulted in a fantastic cocktail menu and draught list. On tap we had Stella & Strongbow Dark Fruits.

For welcome drinks Joanne & Anna opted for 90 mini cosmos which were shaken and served by the team on arrival. They must have tasted great as all 90 glasses were completely empty after the first hour.

We had a fantastic day at Hasland Village Hall. Thanks for having us.

We look forward to returning again in the not so distant future.
Our Bar Packages At Hasland Village Hall
Our most popular package. A fully inclusive Pay bar package for your event. Personalised cocktails, your choice of draught and a fantastic team to serve you throughout.
Free bar package
From £30pp

Create a busy dance floor with our fully inclusive free bar package. Unlimited drinks, cocktails and gin throughout the service hours you require. 

Treat your guests to free drinks throughout the duration of your tab and enjoy a discount to your bar package.