Selby Town Hall
Events At Selby Town Hall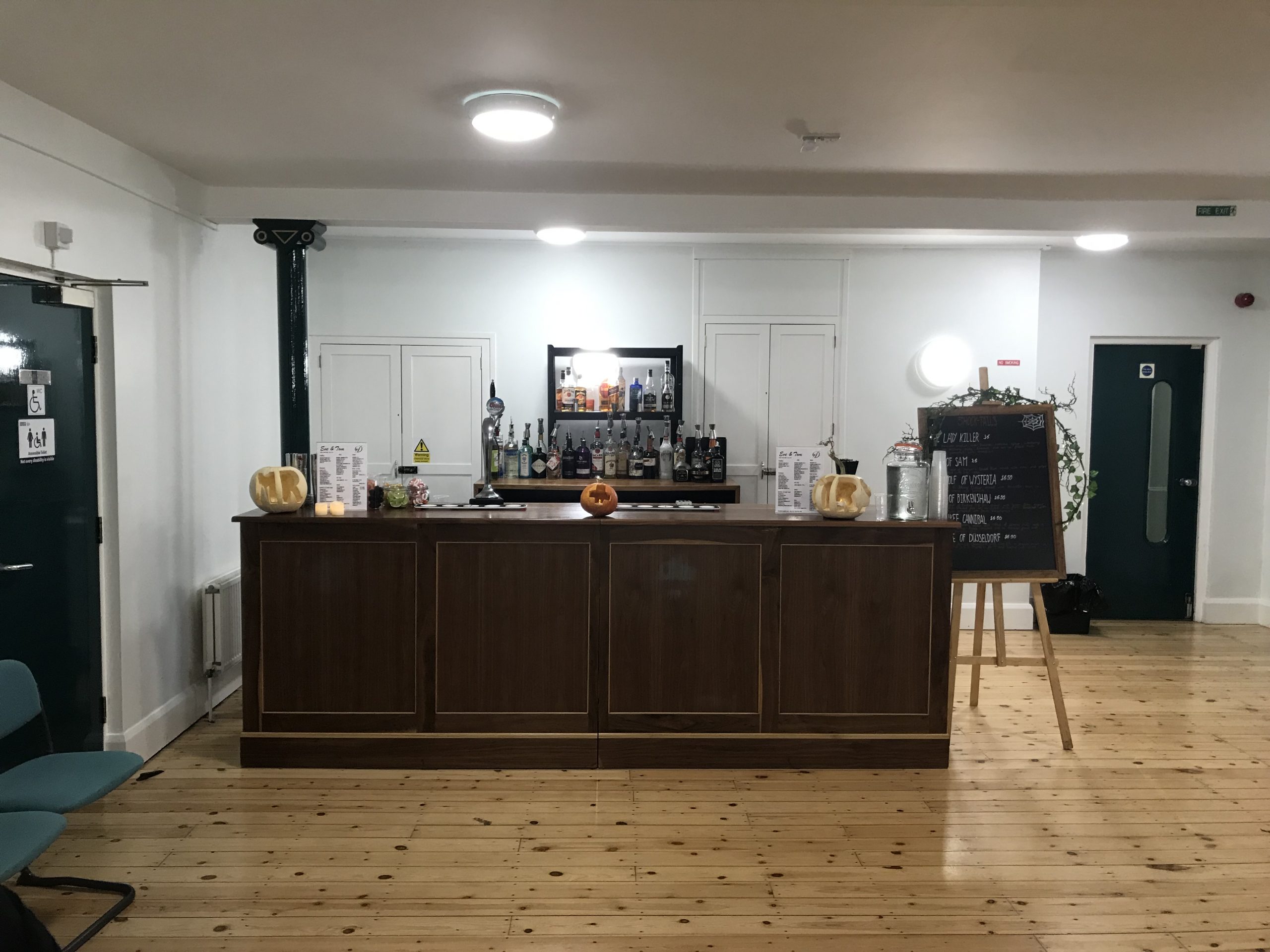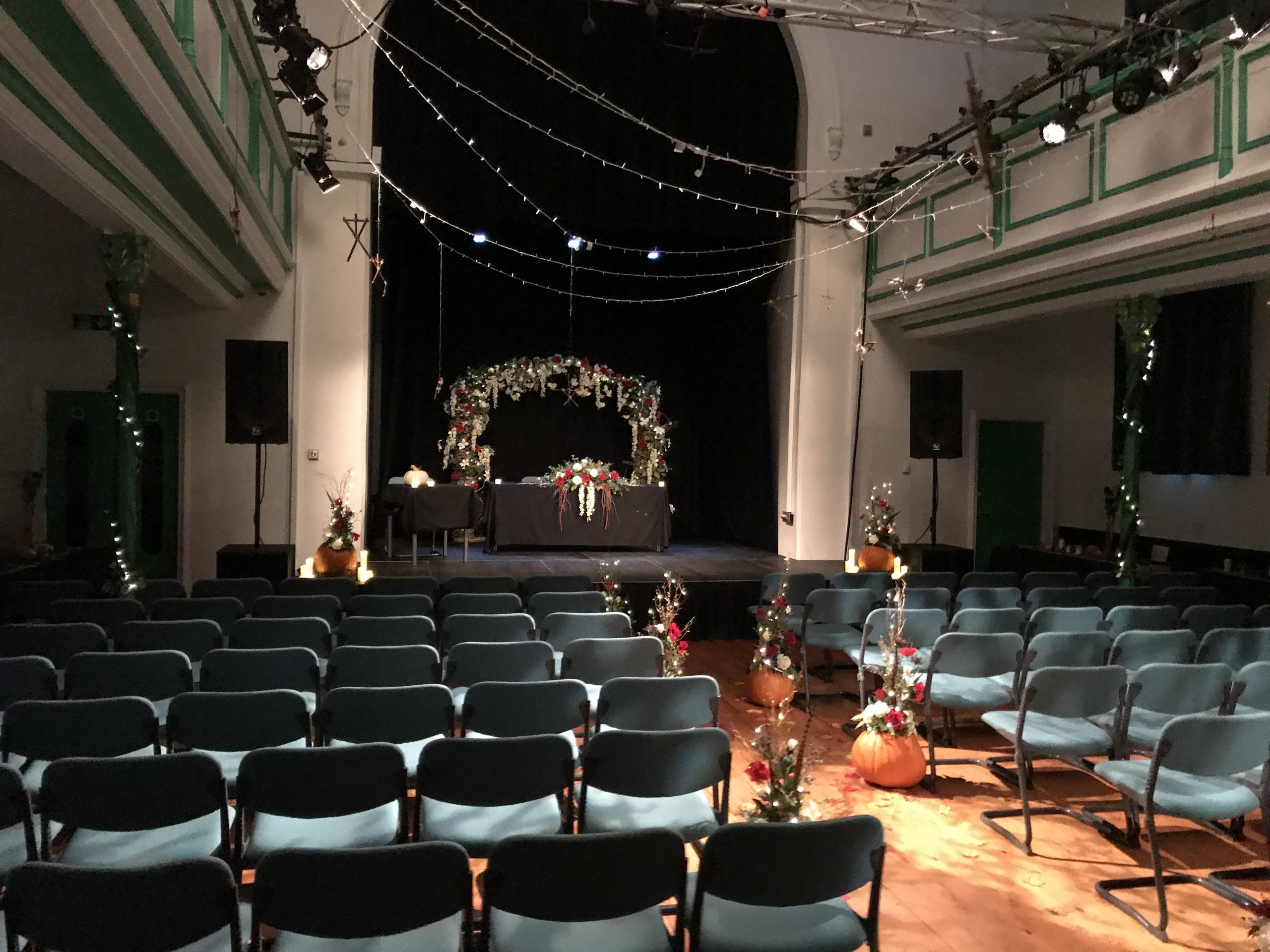 Selby Town Hall Wedding
Eve & Tom
Congratulations Eve & Tom and thank you for having us at your Halloween themed wedding.

Eve & Tom made full use of the amazing room with a full halloween theme makeover. Featuring amazingly carved pumpkins (by the groom – jealous of his pumpkin carving skills) photobooth, impressive DJ set up and a staged halloween inspired centrepiece for the wedding to take place on.

We worked closely with Eve & Tom to make sure our drinks menu reflecting their guests tastes and theme. This led to a halloween inspired menu featuring lots of food colouring and jellied body parts as garnish.

A popular cocktail of the evening was our Cherry Bakewell which had been modified, coloured and presented in a mason jar with jellied eye ball garnish.

Cherry Bakewell 

50ml Amaretto, 25ml Raspberry Bacardi, 12.5ml caramel syrup, 12.5ml raspberry puree, cranberry juice to taste and green food colouring (the food colouring is entirely optional and dependent on whether you wish to turn the cocktail bright purple).

This resulted in a fantastic cocktail menu and draught list. On tap we had Coors Light and Birra Poretti.

For welcome drinks Eve & Tom opted for flutes of prosecco. These were lined up next to the toffee apples and other halloween inspired treats.

We had a fantastic day at Selby Town Hall. Thanks for having us.

We look forward to returning again in the not so distant future.
Our Bar Packages At Selby Town Hall
Our most popular package. A fully inclusive Pay bar package for your event. Personalised cocktails, your choice of draught and a fantastic team to serve you throughout.
Free bar package
From £30pp

Create a busy dance floor with our fully inclusive free bar package. Unlimited drinks, cocktails and gin throughout the service hours you require. 

Treat your guests to free drinks throughout the duration of your tab and enjoy a discount to your bar package.