Burnsall Village Hall Wedding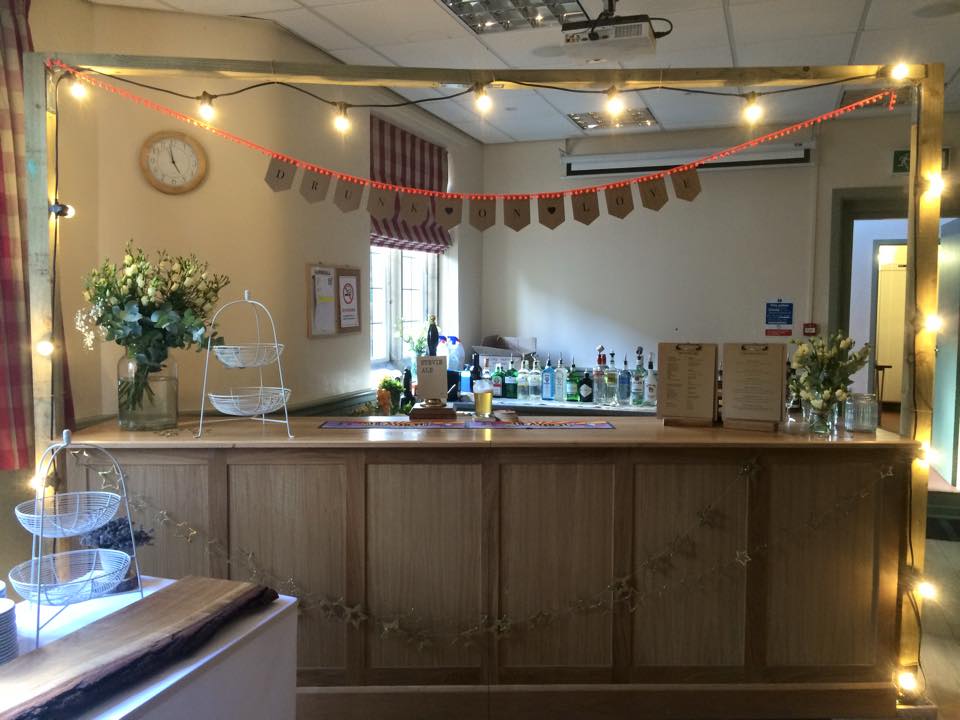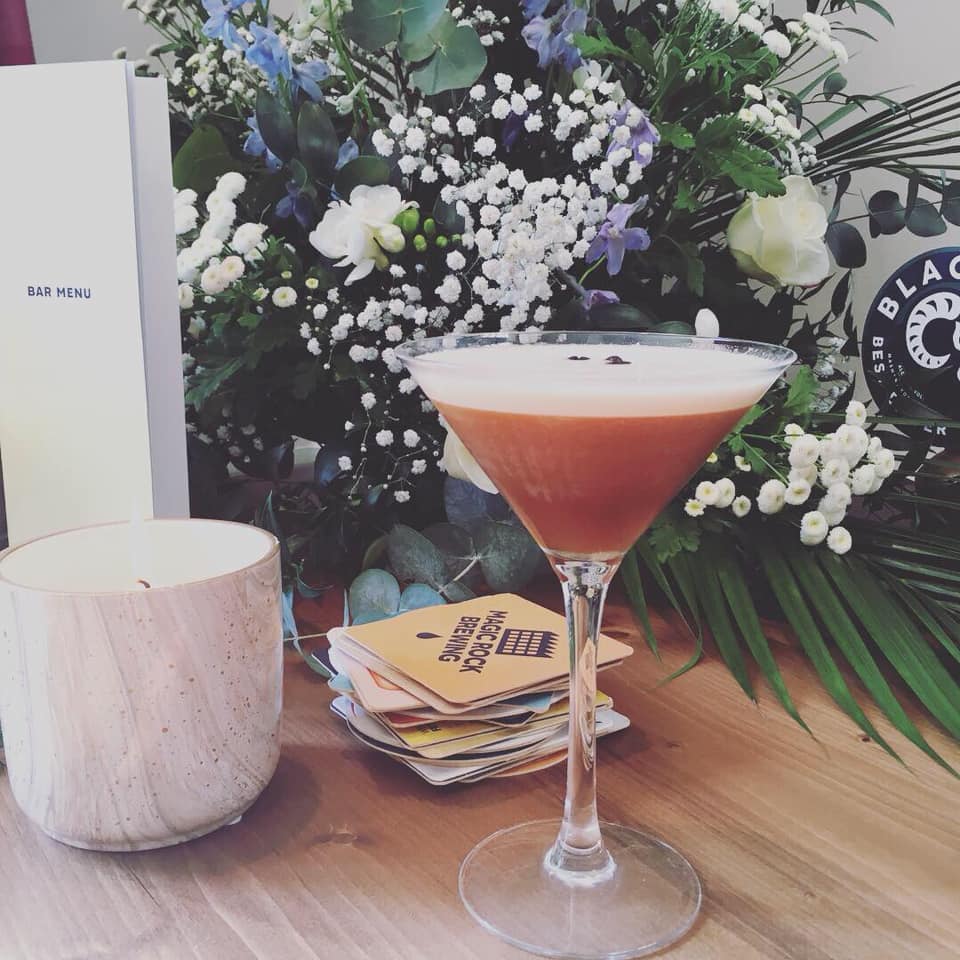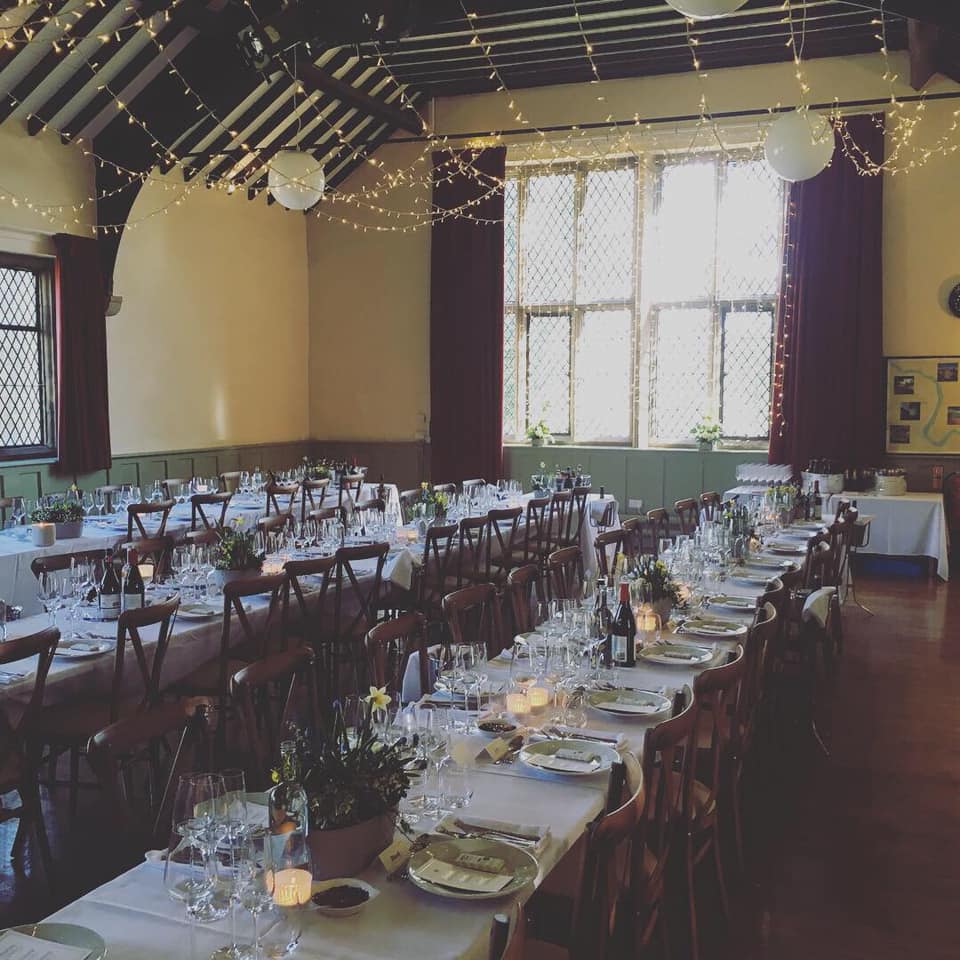 Weddings At Burnsall Village Hall
The Crowder Wedding
Burnsall Village Hall is a beautiful venue sat in the rolling hills of North Yorkshire. With stunning views and an unusually warm April Dan & Daisy had a craft beer infused day to remember.

Our bar always sits in the side room at Burnsall which works perfectly. This leaves the main room to be used for entertainment (there's a stage for bands and DJ's) and seating. We have full access to washing facilities so rest assured if you have a wedding at Burnsall we will be bringing a van full of fancy glass to serve your cocktails and pints in.

Dan wanted a craft inspired menu which led to us building the largest craft menu we've ever placed on a bar. Cloud Water Pale and Black Sheep best Bitter on tap backed up by 8 craft options in the bottle fridge from the likes of Magic Rock, Abbeydale and Cloud Water.

Dan & Daisy put a lot of effort into dressing the venue which showed. The venue looked stunning, draped with lighting, wall stickers, flowers and most importantly a lot of alcohol.

Their cocktail menu was equally as impressive as their craft choices. Mr Black's Coffee Liqueur (placed on the bar by request) makes a mean espresso martini. Cocktails were very popular (I recall us shaking at least 40 Espresso Martinis throughout the evening).

Congratulations Dan & Daisy and thank you again for having us at your wonderful North Yorkshire craft / cocktail inspired wedding. If you're thinking about getting married in the north of Yorkshire then Burnsall Village Hall is definitely a venue you should take a look at. And of course if you're getting married at Burnsall or any village hall, marquee, tipi or anywhere that requires a fully personalised mobile bar then please get in touch and our team will happily talk you through all of our bar options.
Our Bar Packages At Burnsall Village Hall
Our most popular package. A fully inclusive Pay bar package for your event. Personalised cocktails, your choice of draught and a fantastic team to serve you throughout.
Free bar package
From £30pp

Create a busy dance floor with our fully inclusive free bar package. Unlimited drinks, cocktails and gin throughout the service hours you require. 

Treat your guests to free drinks throughout the duration of your tab and enjoy a discount to your bar package.